Our team is looking forward to meeting you
Hours
Tuesday - Thursday from 1 - 4 pm
Located at the CMHA Calgary office, the Welcome Centre provides a café-like experience with a focus on conversation and mental health!
Our Welcome Centre gives community members a safe space to start conversations and provides them with tools and skills to learn about mental health and well-being. It is staffed by our Peer Support Workers – those individuals with personal or family experience of a mental health challenge (including substance use concerns).
Give us a call, email, or register for a virtual or in-person Peer Support session!
Recreation & Connection Sessions at the Welcome Centre
Click the image to expand the calendar!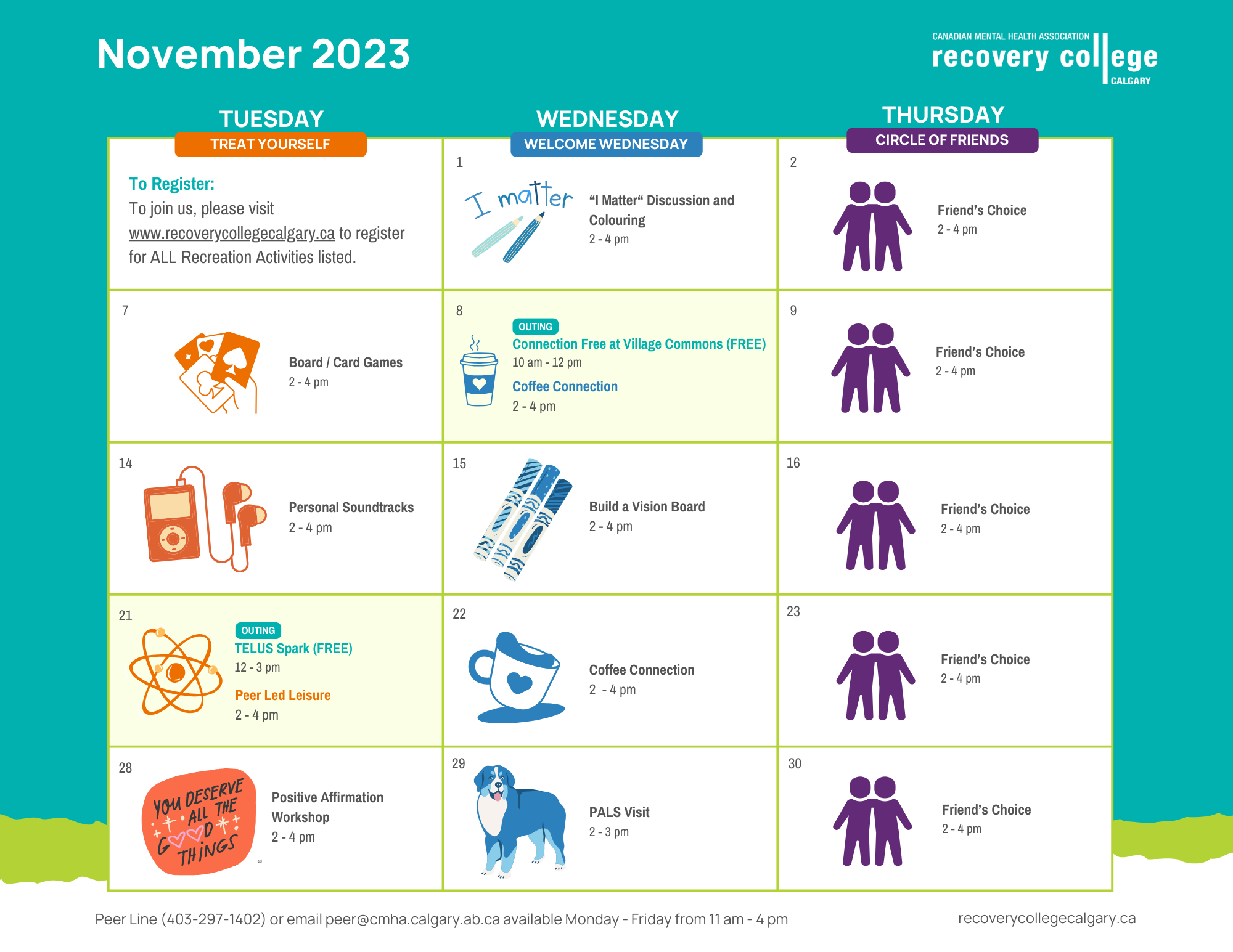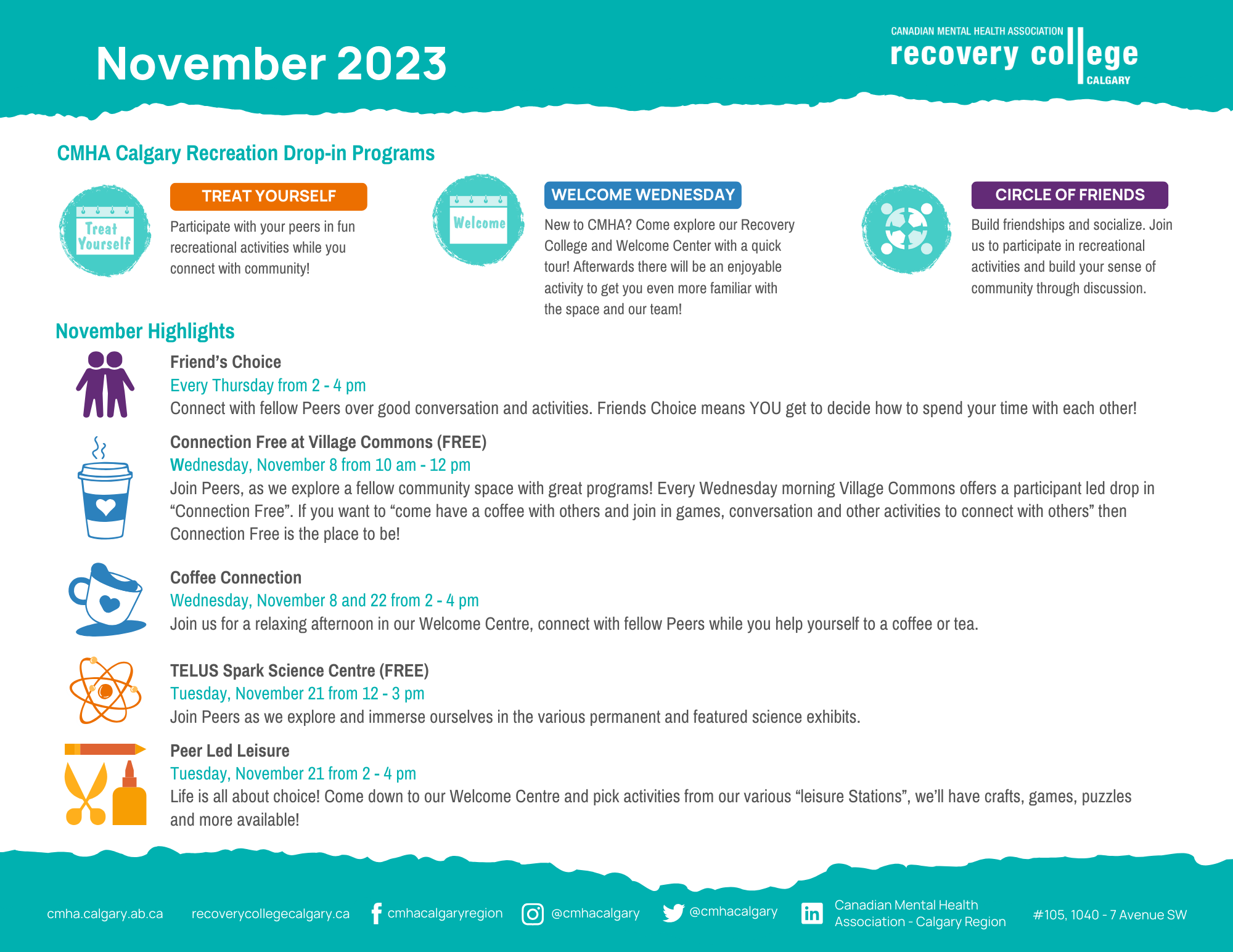 Contact Us for Support
Our Peer Support Workers provide connection, help finding other services, and general support through your mental health journey.
Connect With a Peer Today.
Emails (peer@cmha.calgary.ab.ca) and phone calls (403-297-1402) will be responded to in a timely manner based on volume received between the hours of 11 am – 4 pm Monday to Fridays.
You can also schedule a virtual or in-person appointment with a Peer Support Worker. Appointments are available on Mondays and Fridays via phone or Zoom and Tuesdays to Thursdays in-person. Click below to visit Community Connect YYC's website to book your appointment now.
Schedule a Peer Support Appointment
In an emergency, call 9-1-1. If you need immediate mental health support or are in a personal crisis, please contact the Distress Centre at 403-266-4357.