Our team is looking forward to meeting you
Hours
Monday - Friday from 11 am - 4pm
Located at the CMHA Calgary office, the Welcome Centre provides a café-like experience with a focus on conversation and mental health!
Our Welcome Centre is open to everyone, giving community members a safe space to start conversations and providing them with tools and skills to learn about mental health and wellbeing.
Staffed by our Peer Supporters – those individuals with personal or family experience of a mental health challenge (including substance use concerns) our Welcome Centre is open to everyone.
Drop by today for conversation, support, and care from someone who has been there.
Recreation & Connection Sessions at the Welcome Centre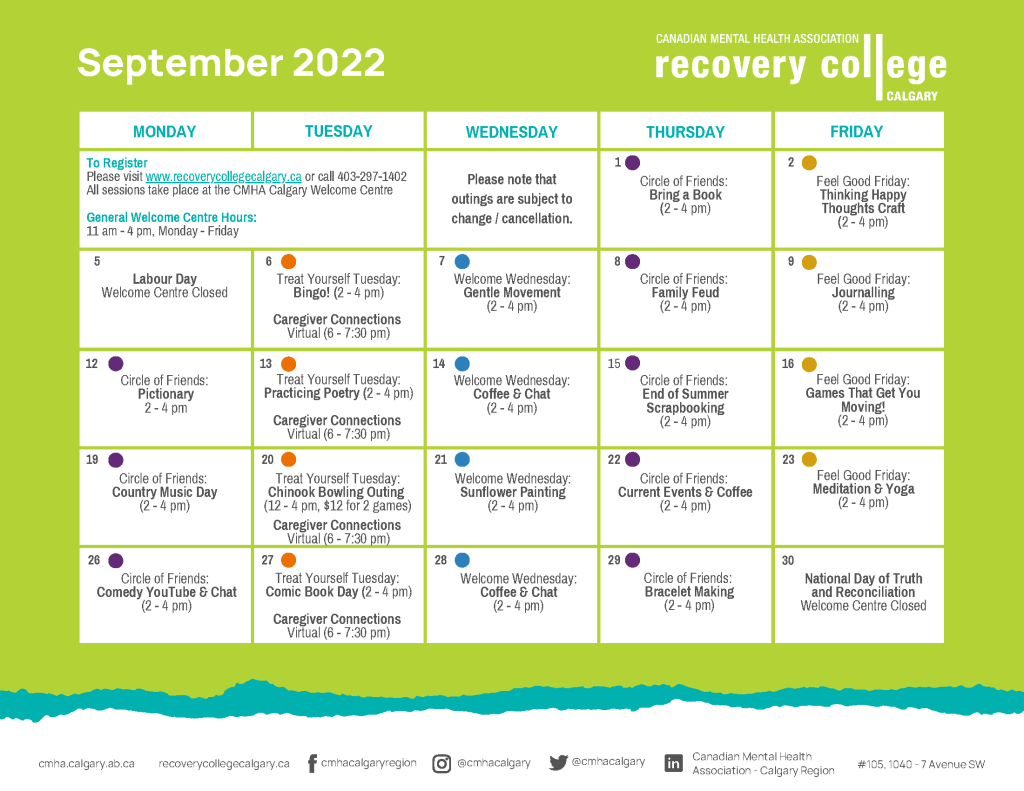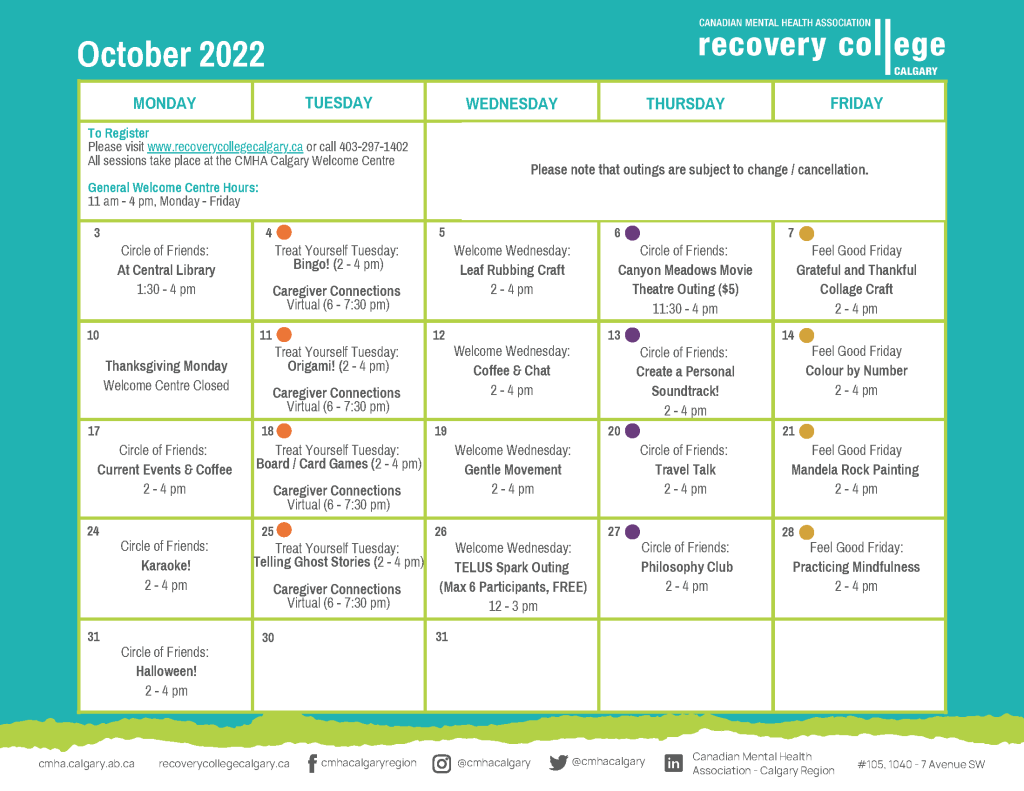 Connect with our Peer Supporters
Our Peer Supporters are available to connect with you
10:30 am to 3:00 pm on Mondays, Wednesday, Thursdays, and Fridays
12:00 pm to 7:00 pm on Tuesdays
Phone 403-297-1402
Address 105, 1040 – 7 Avenue SW
Email peer@cmha.calgary.ab.ca
This team provides connection, help finding other services, and general support through your mental health journey.
In an emergency, call 9-1-1. If you need immediate mental health support or are in a personal crisis, please contact the Distress Centre at 403-266-4357.